A revolution in healthcare is brewing in the upstate!
The number of biomedical and heathcare technology startups, collaborations, and innovations is accelerating at a rapid pace in the upstate. The brewmaster at the epicenter of this technological shift is Sam Konduros. Sam is the Executive Director of the Research Development Corporation (RDC), supporting organization of GHS dedicated to improving the health of upstate South Carolina and beyond by being the engine of growth for medical and healthcare delivery advancements.
Sam will share his entrepreneurial story in economic development and the exciting developments in biomedical and healthcare technology. He may even throw in a few of his motorcycle adventure stories.
The agenda will close with a question and answer session and participants will have the opportunity to engage in an ideation session focusing on key challenges in the healthcare and biomedical technology area.
Tickets include choice of craft beer (over 21 only) and pizza will be served.
About our Speaker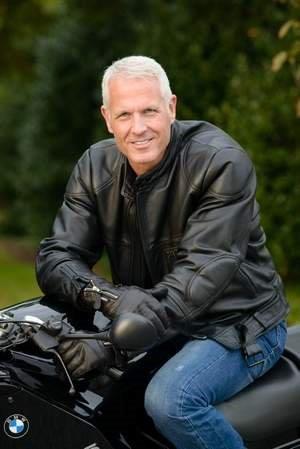 Sam Konduros serves as Executive Director for Greenville Health System's Research Development Corporation, focusing on industry collaborations and partnerships, development of intellectual property, and mission-supporting economic development strategies. Konduros also served as President of Greenville, South Carolina-based SK Strategies, LLC, from 2004-2014, which specialized in innovation strategies, integrated marketing, economic development, public/private partnerships and strategic planning – including the creation of visions & brands, "strategic roadmaps" and market penetration strategies – for numerous corporate, governmental and university entities which have included Greenville Health System, Clemson University, CU-ICAR, and Kent Worldwide among others. Konduros has been actively engaged in state, regional, and local economic development initiatives since 1989.
In addition to joining the Executive Committee of the South Carolina Chamber of Commerce Board of Directors in 2013 where he serves as Chair of the Public Relations/Communications advisory group, Konduros was the 2011 Chairman of the Greenville Chamber of Commerce Board of Directors, the 2012 Chair of the Greenville Chamber Foundation, immediate past Chairman of the Cancer Society of Greenville County (2014), and the current chair of the Konduros Fishermen's Fund Advisory Board. He also actively serves on the South State Bank Community Advisory Board, the Hawkins Foundation Board, and the GHS Academics Advancement Council.
Konduros is a graduate of Clemson University (1985 magna cum laude, Rhodes Scholar semi-finalist), the University of South Carolina School of Law (1989), and the University of Oklahoma Economic Development Institute (1993). Additionally, Konduros achieved his real estate license in 2012.
A licensed attorney since 1989, Konduros served as the first President / CEO of Upstate SC Alliance – the 10-county regional economic development organization for Upstate South Carolina, which encompasses the I-85 corridor and the Greenville-Spartanburg MSA. As Executive Vice President for North America, he led US operations for Alfmeier Corporation, a German-owned tier one automotive supplier, and served as Co-Chairman of the Upstate SC BMW Supplier Council. Konduros began his post-law school career with the International Business Division of the SC Department of Commerce where he recruited foreign-based companies into South Carolina, and spearheaded an Australia-New Zealand Trade Mission for Governor Carroll Campbell.
In addition to his current leadership roles, Konduros has also served on the South Carolina Independent Colleges & Universities Board of Directors, Clemson University's College of Business & Behavioral Science Advisory Board, as Vice Chair for the Board of the American Red Cross Upstate SC Chapter, and as Chair of the Upstate SC Air Service Partnership Committee on behalf of GSP International Airport.
Konduros received the Chairman's Award for the Greater Greenville Chamber of Commerce (2008 & 2010), was formally designated as a Knowledge Economist by the South Carolina Research Authority 2007), and was named a South Carolina Ambassador for Economic Development (2001).