Strong and determined women have inspired me since childhood. From my wife, mom,  and my grandmother (see 7 Things I learned from my Grandmother) to two of the  most impactful bosses of my career, I've personally learned and grown through the mentorship and guidance of women. Regrettably, until lately I have not given much back.
My company Beer and Napkins started with the philosophy of diverse ideas, diverse environment, and diverse people. Yet our board of advisors was made up of close friends and colleagues… and they were all men. This imbalance was painfully apparent after I shared our company with a colleague and she pointed out the lack of a diversity on our board. Furthermore, after coming across a New York Times article by Sheryl Sandberg and her call to action for men "It's time for men and women alike to join forces in championing gender parity", my genuineness was challenged. Did I really believe in a diverse group? Though we touted diversity I was not living it! The profound awareness of my inattentiveness to inequities prompted a drive to lead by example. After deep reflection, my business partner Tony Miller and I assessed our current situation and realized we needed to take action.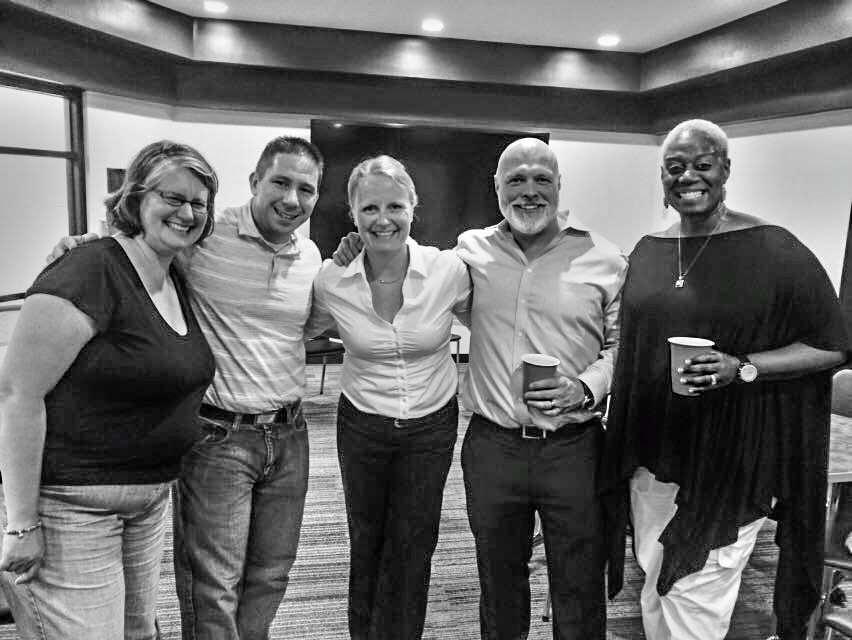 Sheryl's #leanintogether inspired me to use our resources, talents, and Beer and Napkins platform to support women in leadership and entrepreneurship. #WomenLeadGVL was born. It was a way of locally honoring women who have contributed to our growth.  We took few key actions to set in motion our vison.
June McCreight, COO of Coba Enterprise Management

https://www.facebook.com/BeerNapkins/posts/940076262720355

Amy Roe, Fountain Inn Chamber of Commerce

https://www.facebook.com/BeerNapkins/posts/939000449494603

 Jordana Megonigal, Publisher of Business Black Box

https://www.facebook.com/BeerNapkins/posts/935223486538966

Kimberly Carroll, Director of Unusual Circumstances English for Life

https://www.facebook.com/BeerNapkins/posts/934214186639896

Veronical Schoell, Business Coach and Leader in the upstate automotive industry
This is just a start and we have much more to do! Women have worked hard for their current place in leadership positions, equal pay, and entrepreneurship. On this Labor Day and the future, I ask you to reflect on all the women who have contributed to your growth in your career and life and I challenge all men and women to use their resources, talents, and skills to support women's personal growth, leadership, and entrepreneurship. We encourage you to use our #WomenLead__ and replace the last three letters with your community and spread the encouragement.
Phillip A. McCreight, MHRD, SHRM-SCP
Founder
Beer and Napkins, LLC
M 864-430-0903
[email protected]
www.beerandnapkins.com
Have Ideas for Engaging Women in Leadership and Entrepreneurship share here https://beerandnapkins.imaginethat.io/womenleadgvl  #WomenLeadGVL