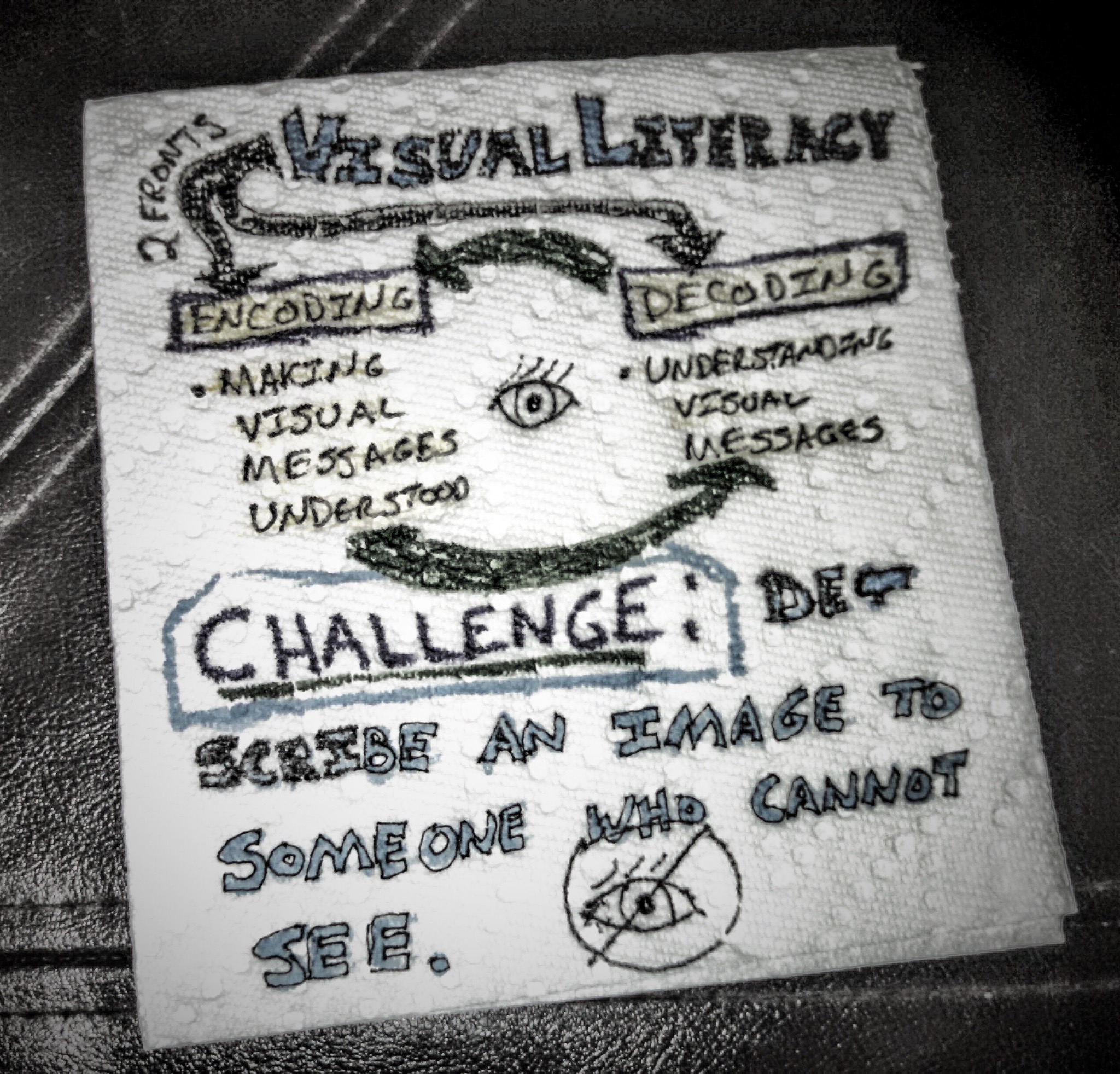 Our challenge comes from Russell Tripp, CDO of Performance Posters, a design firm focusing on simplifying learning and development information .
Russell's challenge follows our dialogue from last week of How we can convey Ideas through Art.
The challenge is that describing (and he purposely separated it as "DE"-"SCRIBING") an image to someone who can't see forces you to think of it in terms beyond just "What does it look like?" If you can describe what it says – and that can be anything from conveying the physical feeling of a texture to something as complex as an emotion or something as direct as an instruction – then you have understood it. It's a way to practice and enhance your own visual decoding skills and, at the same time, learn ways of successfully encoding the same types of messages into your own visuals.
Challenge: De-scribe an image to someone who cannot see.